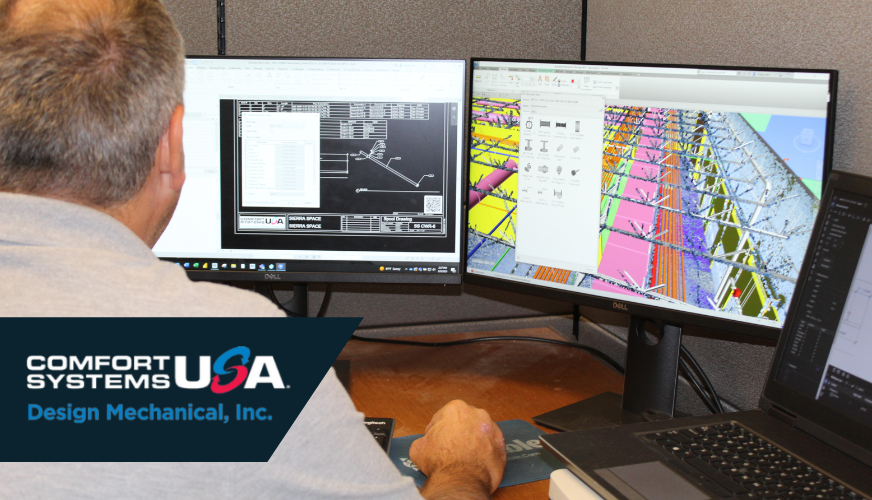 Design | Build
Building Information Modeling (BIM)
In addition to standard detailing and coordination, our expert team at Temp Right Service provides a specialized service called Building Information Modeling (BIM). BIM is a process of planning and coordination that incorporates cutting-edge technology to share and combine 3-D renderings with the other stakeholders involved in the project. An entire project is built in 3-dimensions, including steel beams and columns. This software allows us to virtually walk through with clients in any direction and detect coordination conflicts before the construction process.
We employ state-of-the-art technology and software including:
We have some of the best technicians who are regularly trained to deliver top-notch quality and customer service with each job they take on.
Today, we have built a reputation for offering unparalleled depth and breadth of service, and we continuously strive to innovate and improve our work.
Areas We Service
Proudly Serving All of Colorado